Online Admission (Under Graduate)
RISHI BANKIM CHANDRA COLLEGE Affiliated to West Bengal State University
Accredited By
NAAC
with Grade
B++
(2016-2021)
Kanthalpara, Naihati, North 24 Parganas, West Bengal - 743165

Online Application Fee of Rs. 100.00 (For Each Application) must be deposited online after successful submission of the Application Form, failing which applicant's name will not be considered during the preparation of Merit list.

IMPORTANT DATES: -
FINAL Phase of Online Form fill up for Selected Subjects where some seats are vacant for Under Graduate (B.A, B.Sc & B.Com) will commence on : 08.07.2019 at 10:00 am.
Last date of Submission of Application Form (FINAL Phase): 21.07.2019 10:00 am.
Last date of Payment of Application Fee (FINAL Phase): 21.07.2019 10:00 am.
Publication of FINAL Merit List for DIRECT ADMISSION: 21.07.2019 after 2:00 pm.
ONLINE ADMISSION OPEN FOR WBSU AFFILIATED REGULAR SEMESTER BASED UNDER GRADUATE COURSES FOLLOWING CBCS CURRICULUM.

Applicants must have their OWN EMAIL ID. Using EMAIL IDs of Cyber Cafe etc. may lead to cancellation of the Application Form Those who do not have their own email ID, are advised to open their email ID before filling up the form.

As per Government order 804-EDN(CS)/10M-95/14 dated: 13.05.2019, no Applicant should come to the College during the Admission Process.
Important Announcements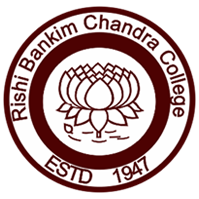 Admission for academic year 2019-20 will be closed on 25/07/2019 11:59 hours.